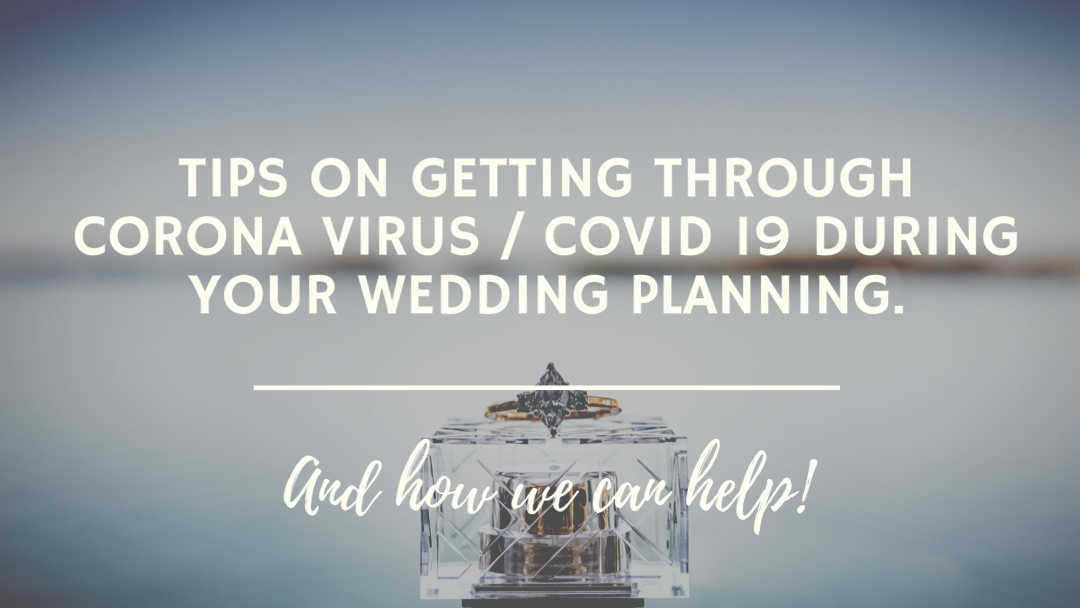 We know the situation right now might look dire, and stressful and incredibly unpleasant. We also know that you've dreamed of this day for a long time and have spent countless hours planning, not to mention it's been a huge investment.
We're here for you.
And we mean it. Before losing out on your deposits, you may want to consider just postponing. Every vendor will be happy to help you move the date instead of all out canceling. SAVE MONEY by postponing.
We still want to make your wedding day as dreamy as you imagined.
We have to comply with government and health official regulations but if you choose to downsize, or to postpone, we can help you figure it out. We also have vendor partners that can step in to give advice and help if they can. Nothing is impossible! You still can have the wedding day of your dreams!
We have plenty of dates available.
If you choose to postpone, know that we have dates available. We are flexible and are delighted to work with you to accommodate a new date.
We have photographers!
Martine and Vania love working together, but we have a TEAM of photographers that will work together with us to care of you! We will utilize our team in the best way possible to accommodate more brides and more dates!
Be safe!
If you or a family member or a guest is not feeling well, for the safety of everyone, let them stay home. You don't want to be sick a week later yourself or get grandma sick instead. Every venue we work with is diligent about sanitizing and keeping everything as clean as possible. As hard as it may be for a wedding, maybe avoid hugging and kissing others.
Above all, don't stress. This too shall pass, and we will all overcome it together! If you have questions, we're here to talk.