Red, Blue & Gold
Hollywood Regency
Styled Shoot at The Foxlgove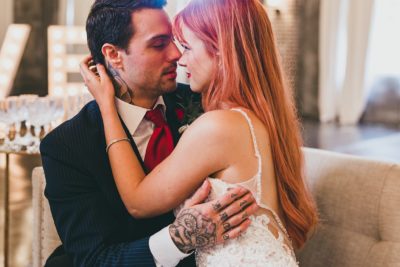 It seems crazy that this shoot was one of the last things we did right before quarantine. I look back on this shoot and am reminded of the incredible teamwork all of our vendors put into this shoot. Looking back at these images we breathe hope back into what we know is just around the corner. So while we know this might be a difficult time in your wedding planning, we hope that this give you a little inspiration, a little hope, and if nothing else you can enjoy the pretty along with us.
So let me tell you a little about the amazing people involved in this styled shoot and why if you're looking for vendors, you should absolutely look them up!
I can't say enough nice things about our friend and planner, Amber form Ambelrly who made sure this went out without a hitch! We couldn't have survived such a big production without her! One of the most organized and detailed planners I know!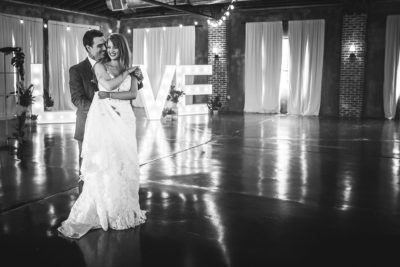 The Venue! I knew early on, being a Marietta resident, that I really wanted to photograph something at Foxglove, a new wedding venue at historic Marietta Square. The building was sentimental for me as my childhood friend's dad used to work there. Hillery and Katie were so easy to work with and on hand to help any way they could. The venue is classic, with stunning chandeliers, beautiful dark floors and one of my favorite bridal getting ready rooms.
Those amazing  florals were provided by Hillery, owner of Foxglove and resident florist of 131 le Fleur. We loved her monochromatic vision and creativity in flower arrangements. We were absolutely bananas over her bridal bouquet but also the tablescape arrangements. And my fave? The whole ceremony space!
Which brings me to the  rentals from Miss Milly's. Cindy and her team are a dream to work with. As you know, they are no strangers to our styled shoots. We love the idea they sparked for the ceremony space to create something unique and beautiful. Using the shelving as a focal point for the ceremony, lined with red floral arrangements and blue chinoiserie and a touch of sparkling candles. And how about that sitting area? So luxurious and elegant!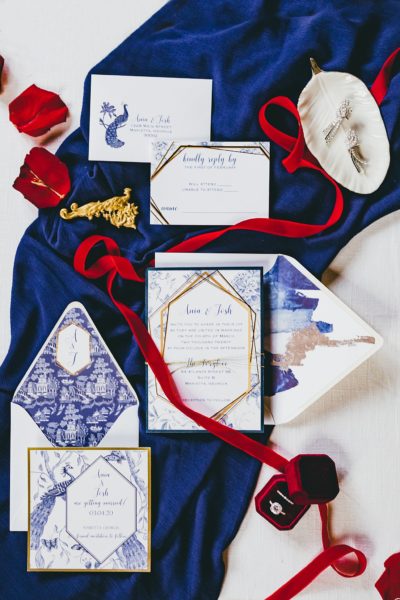 China  was provided by Vintage English Teacup and it was gorgeous set of plates and the tea set was a special touch! Those cookies were provided by Zell's Cottage. Her cake, was so glam and was yummy, too! Those brilliant blue linens were provided by I Do Linens and those art deco style chairs from Myar Decor.
Can't forget about the beautiful Kitty Chen Couture wedding gown  provided for us by Madison from Bridal by Madison. That train! Those details! The sparkle! Jewelry sparkled because of the kind generosity of Cumberland Diamond Exchange.  Stationary and menus were brilliantly designed with gold foil and touches of chinoiserie elements by the incomparable Robbins Nest. Those epic Marquee lights  were kindly designed and provided by My Bride Lights.
Lastly, our couple! I knew we wanted Ania, who's sweet, kind with a smile worth millions! So when she suggested we use Josh  for the shoot, we were game, of course! Look at them together! Spark flew, chemistry sizzle and it made our vision come to life!
I have one more vendor to share with you, but she deserves her own post, because what she offered was nothing short of amazing! Stay tuned!