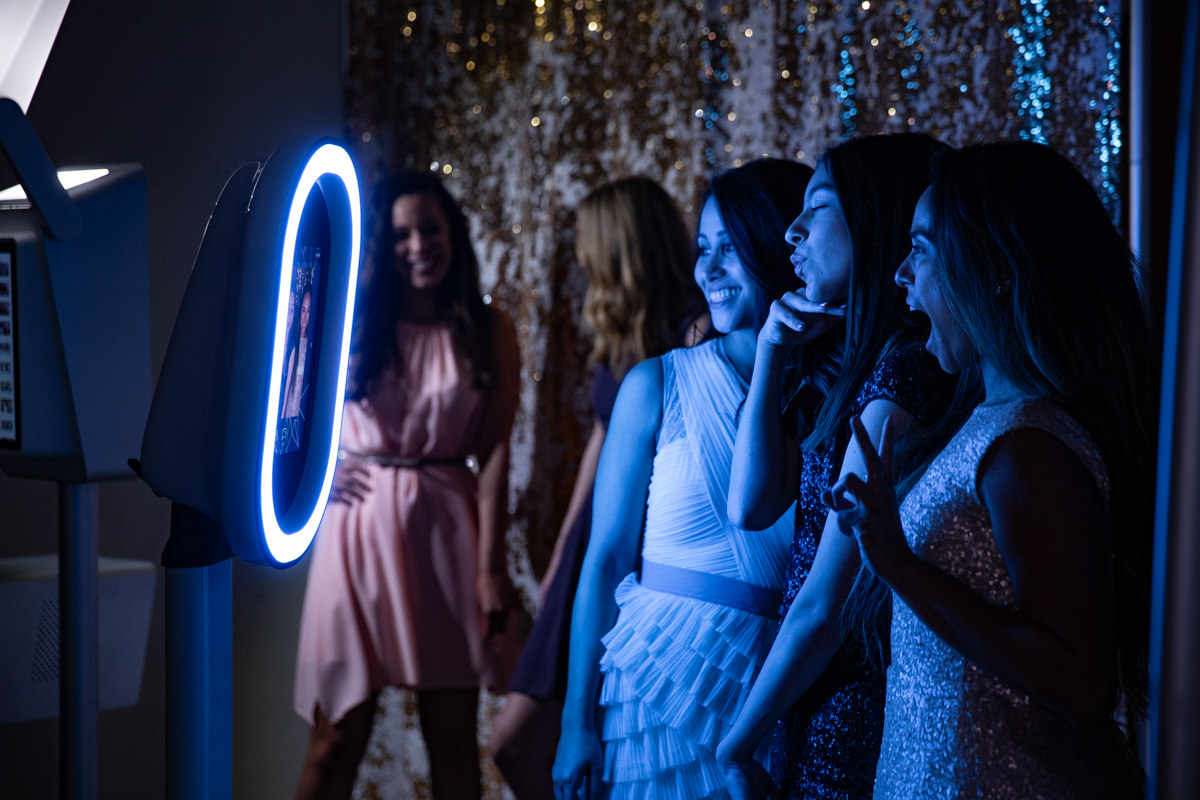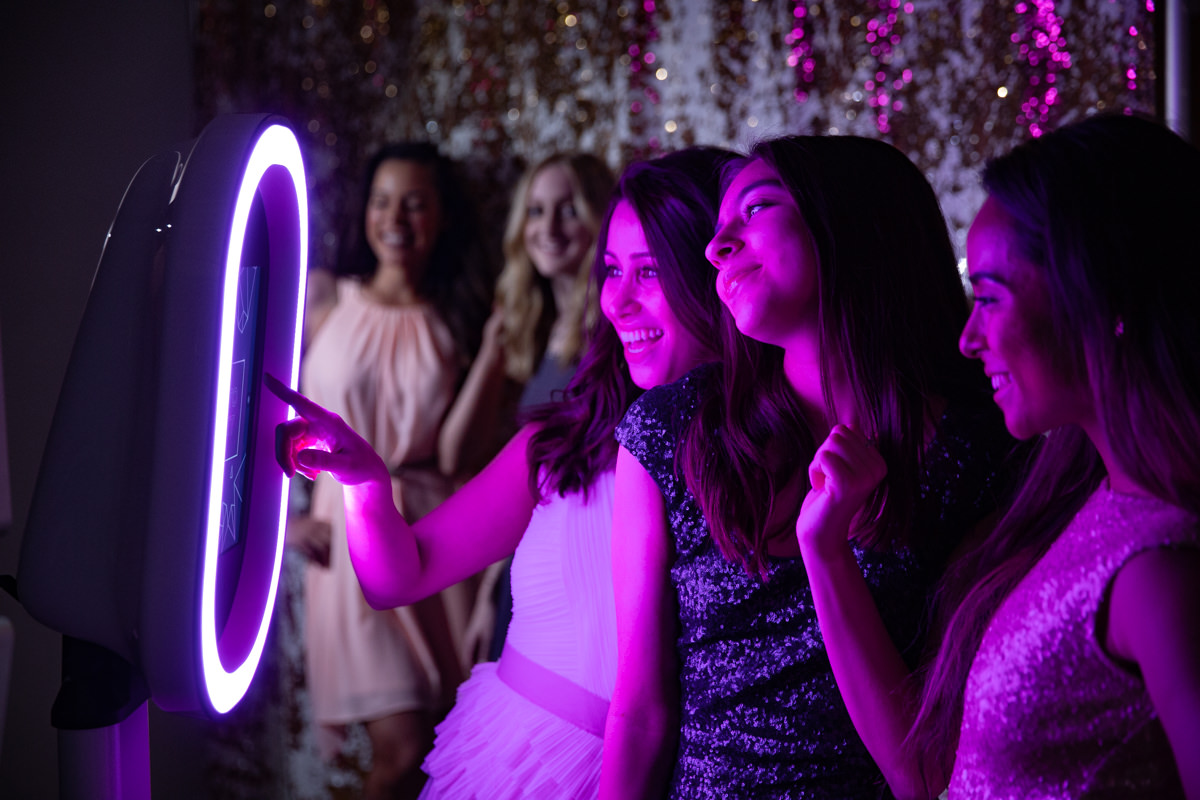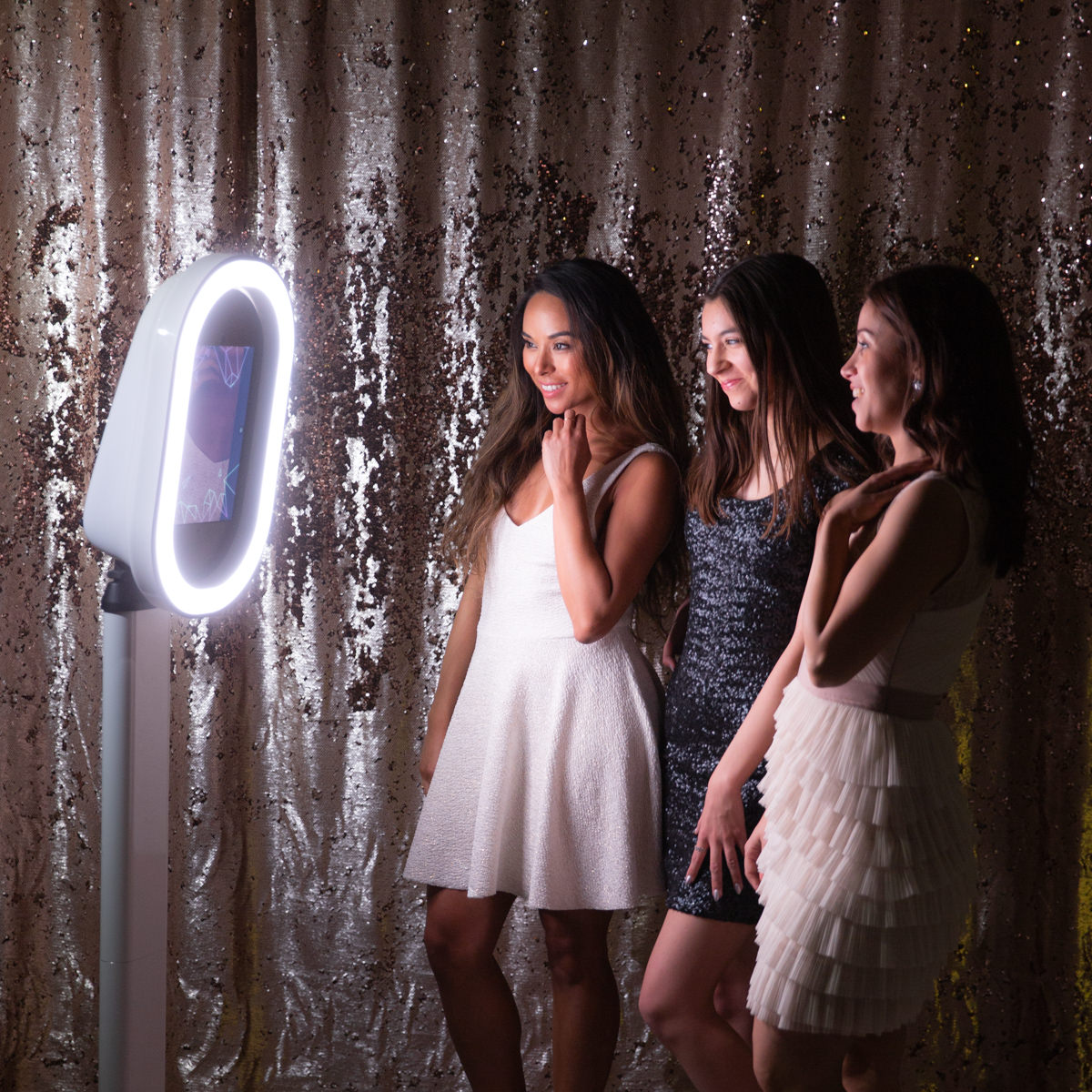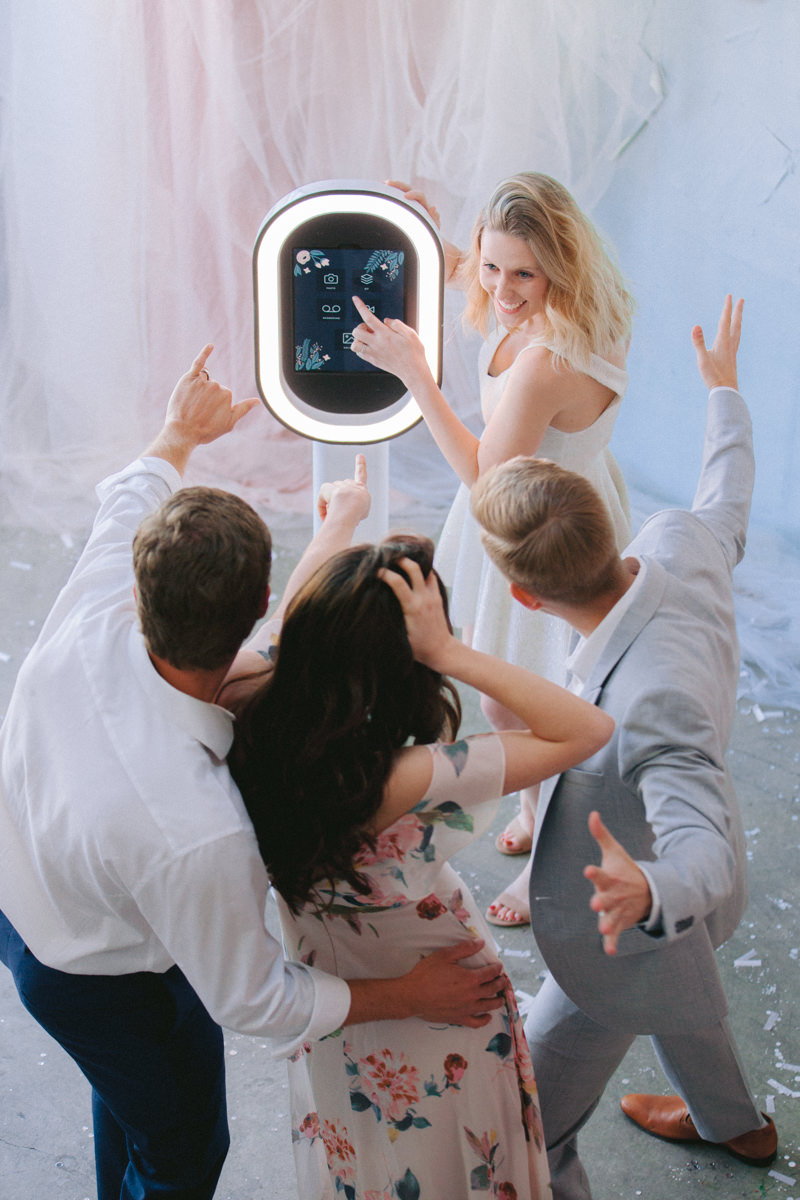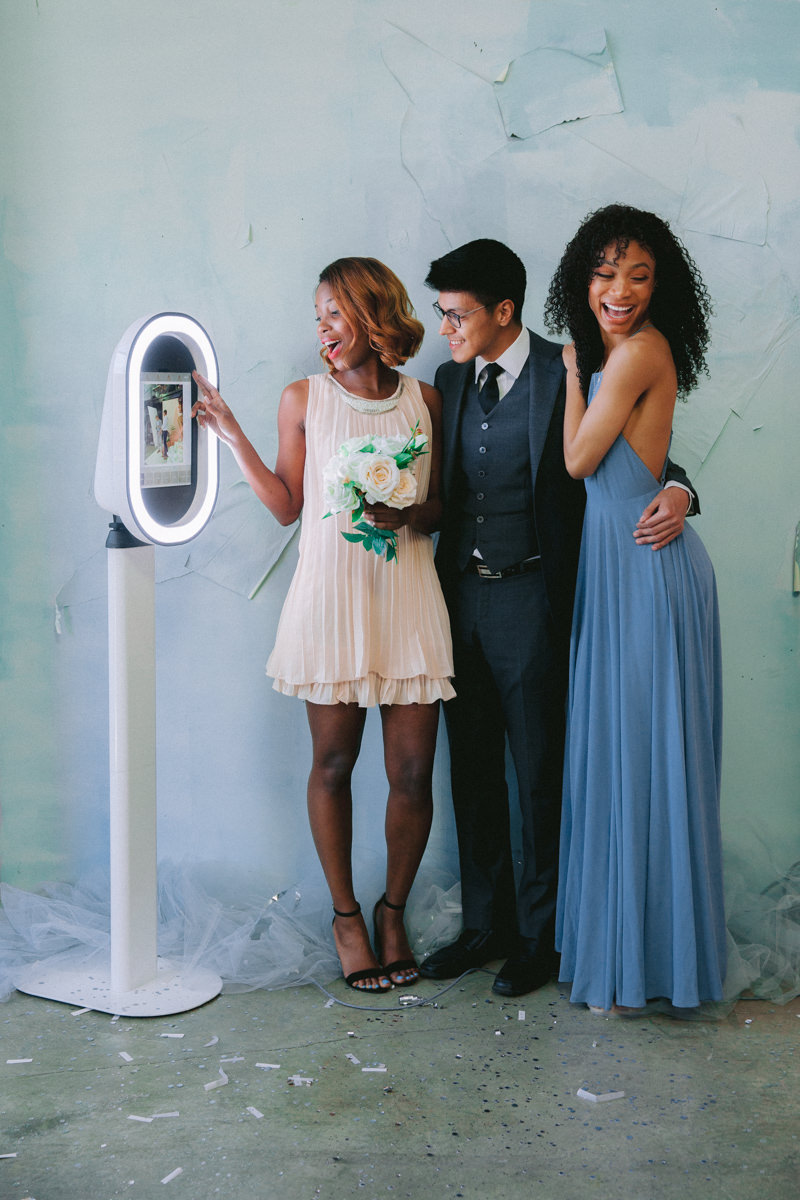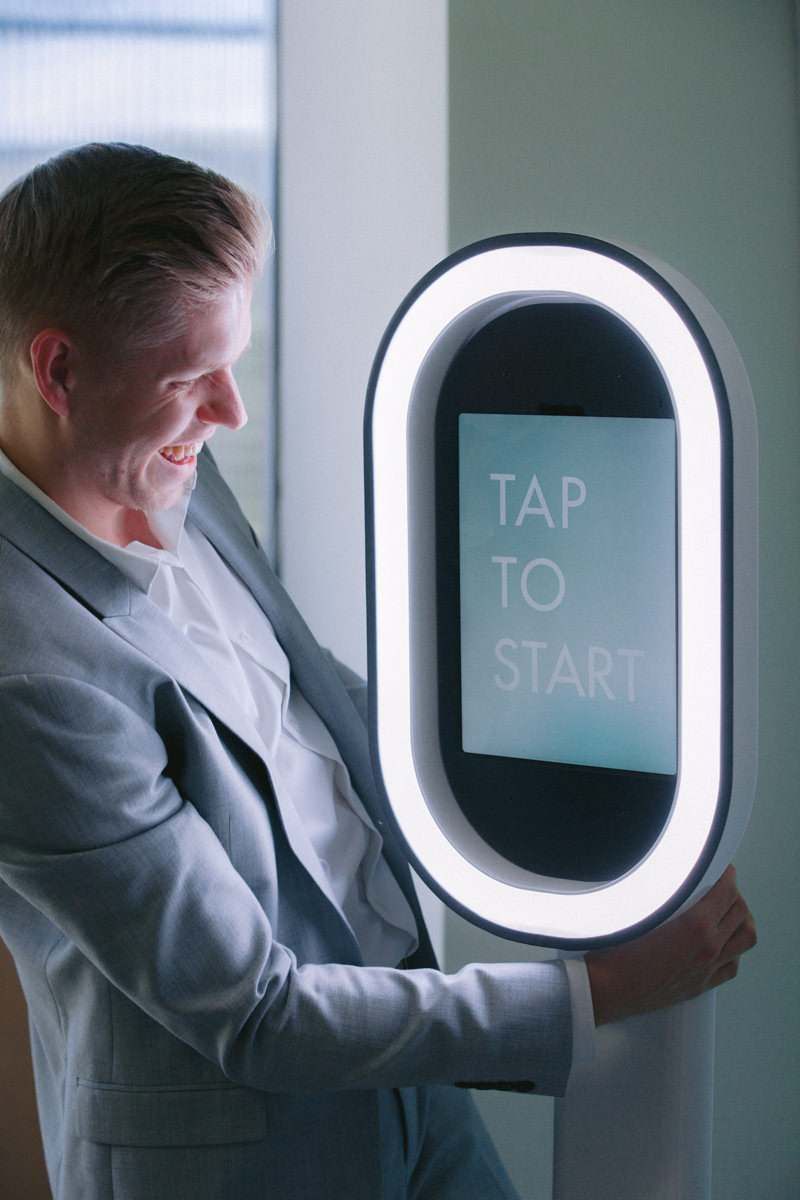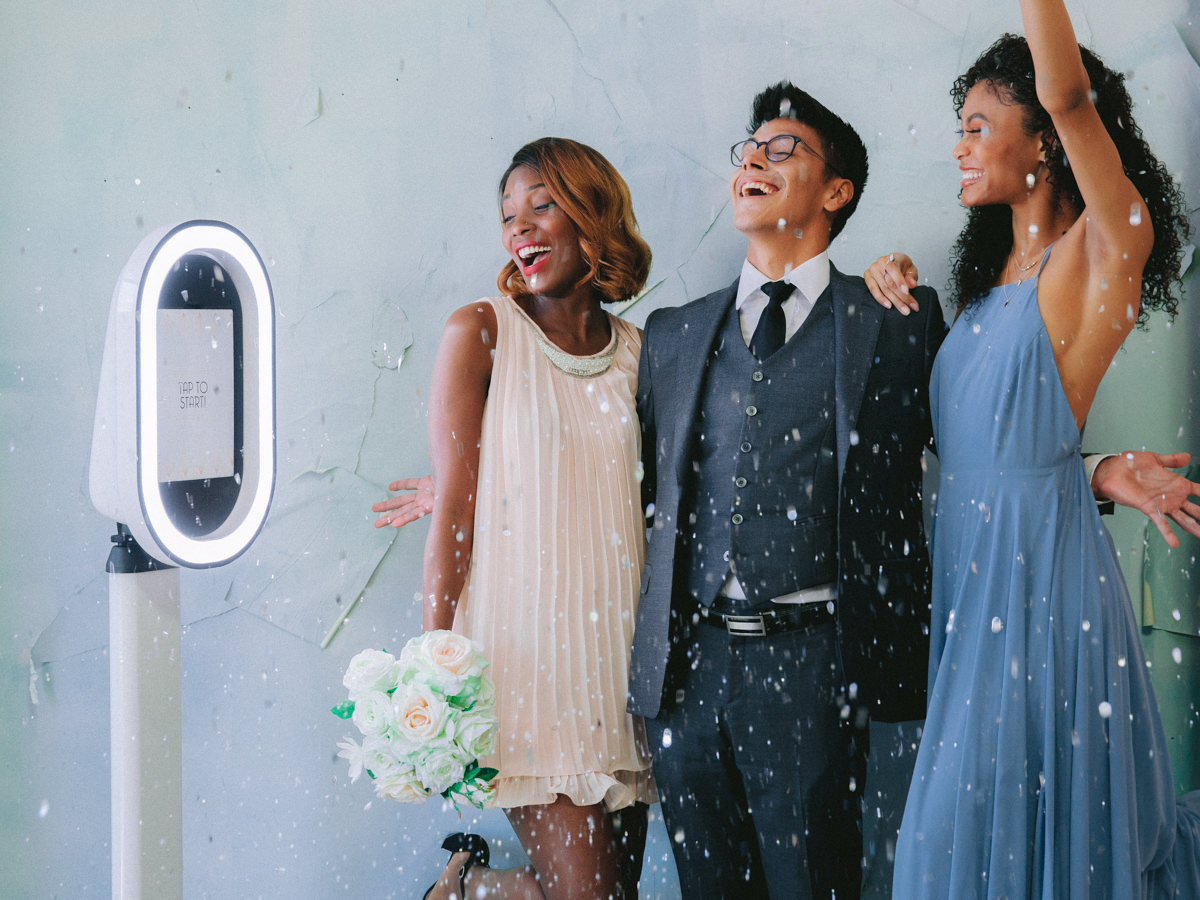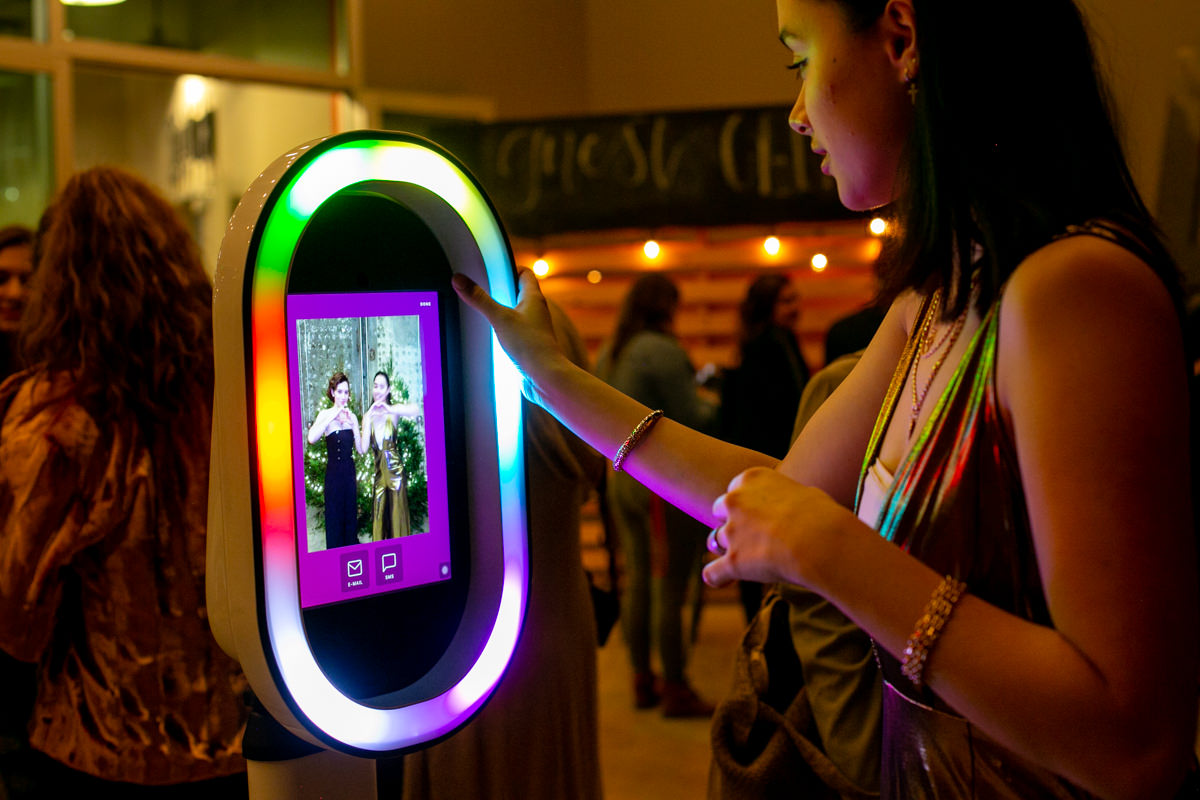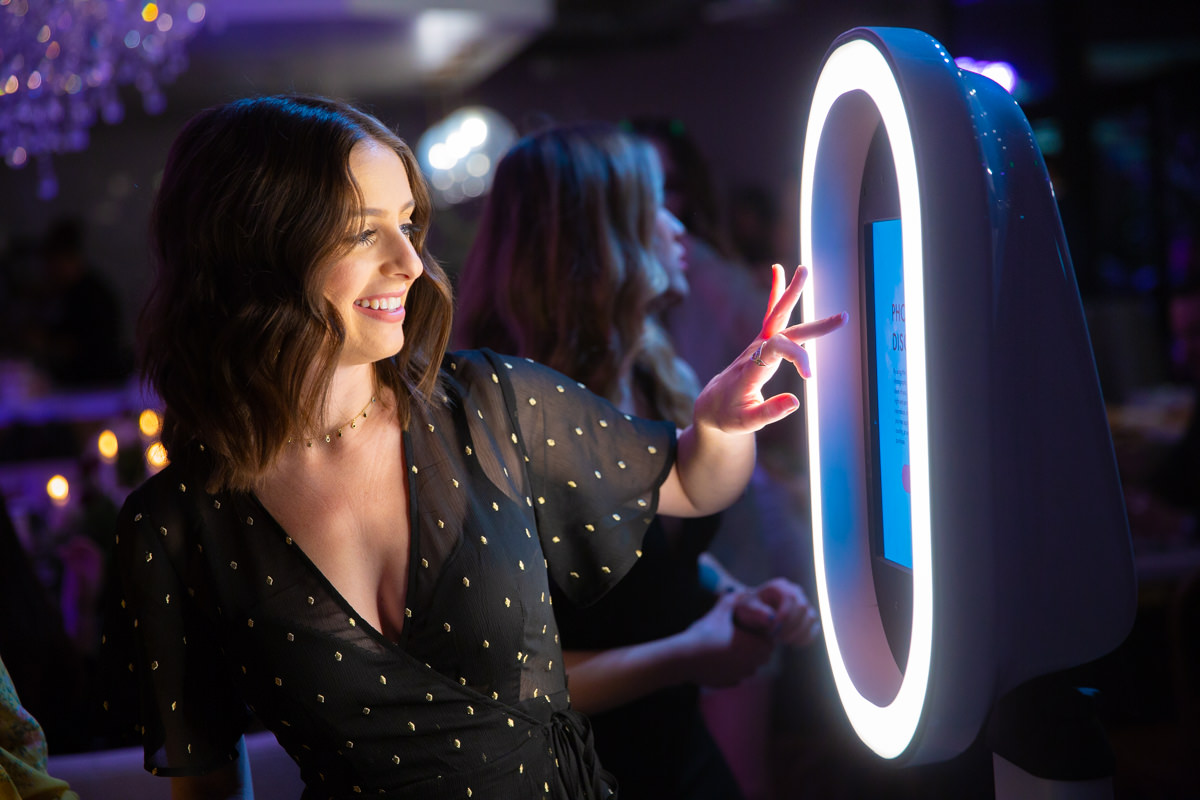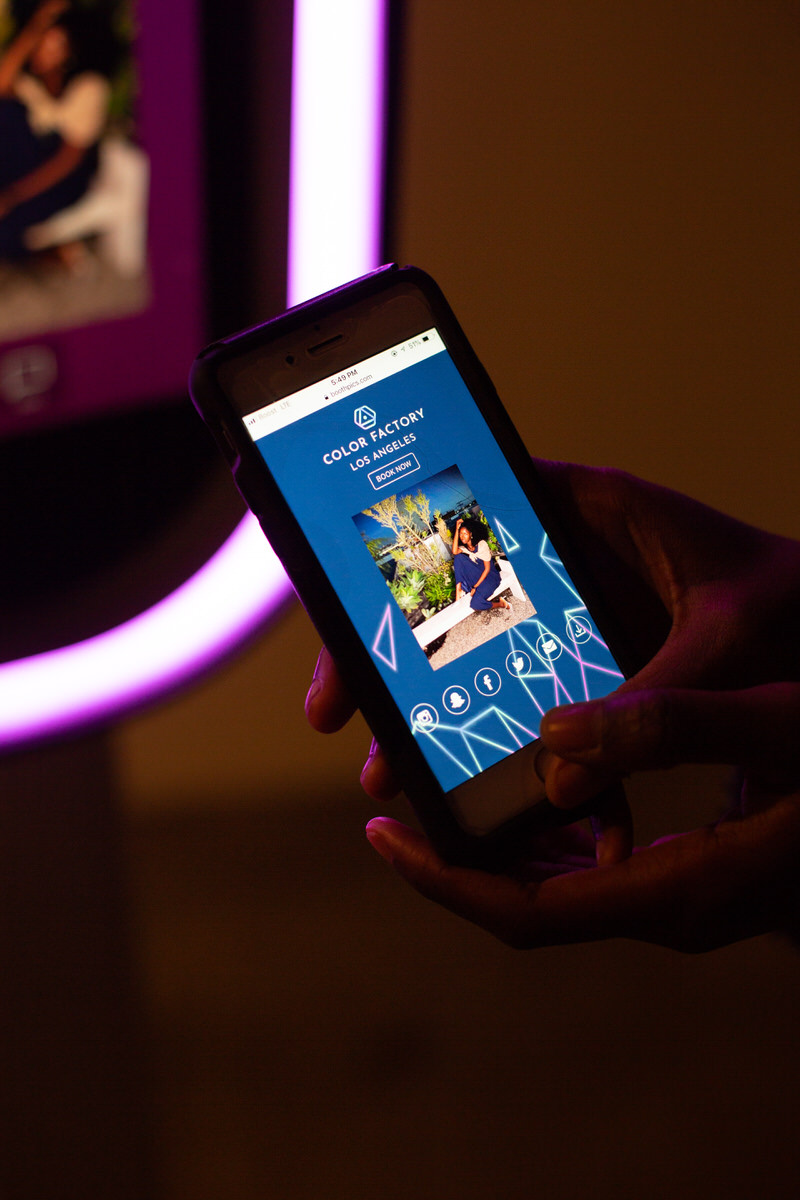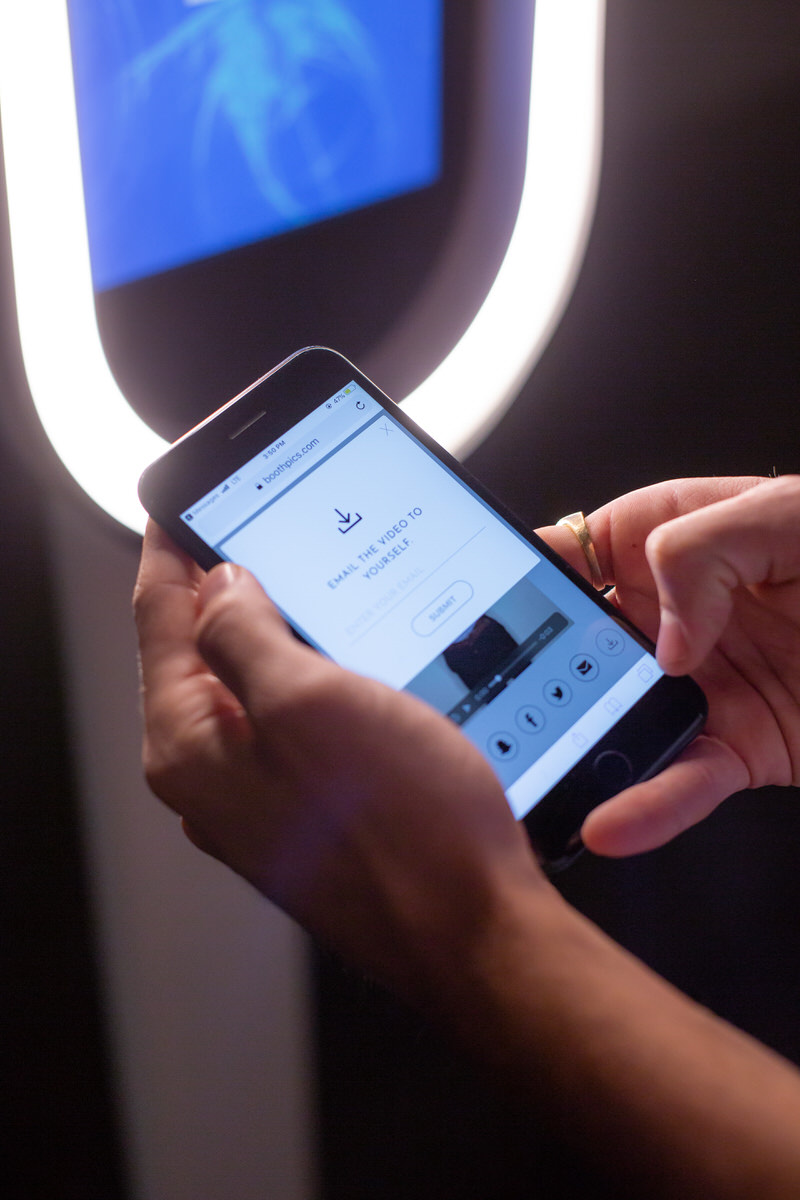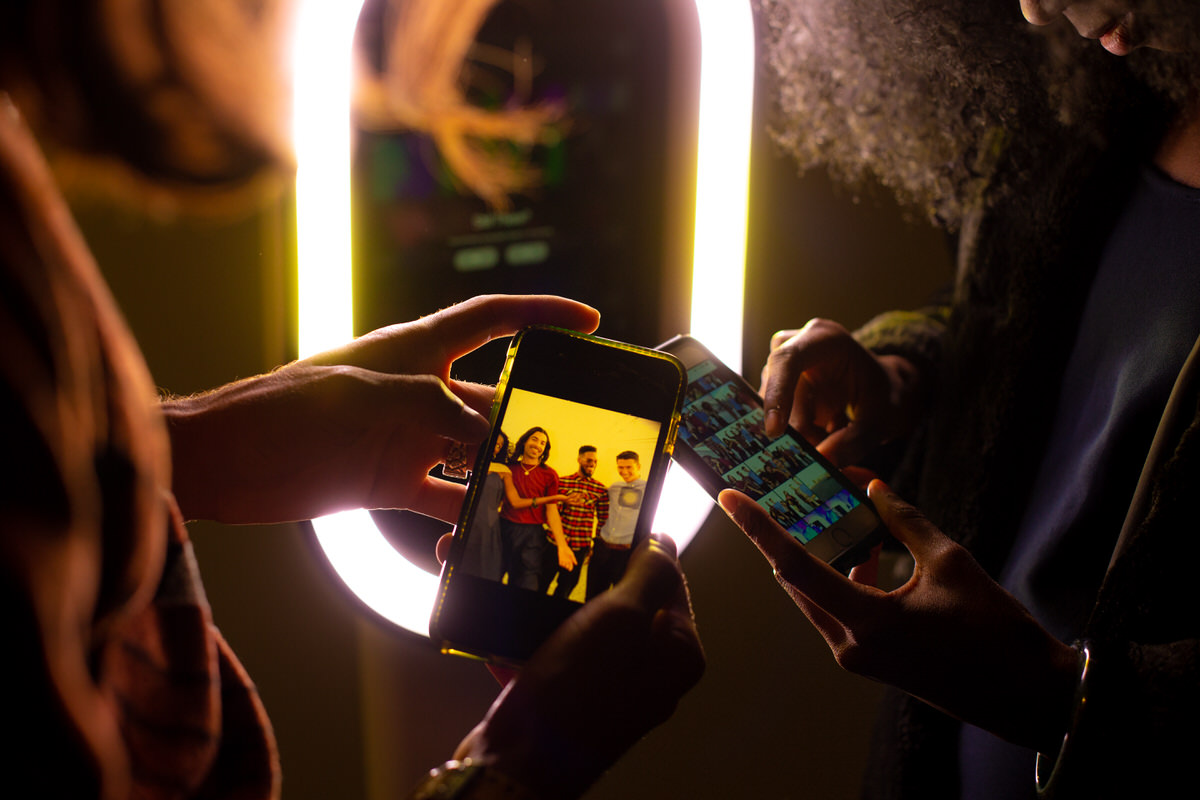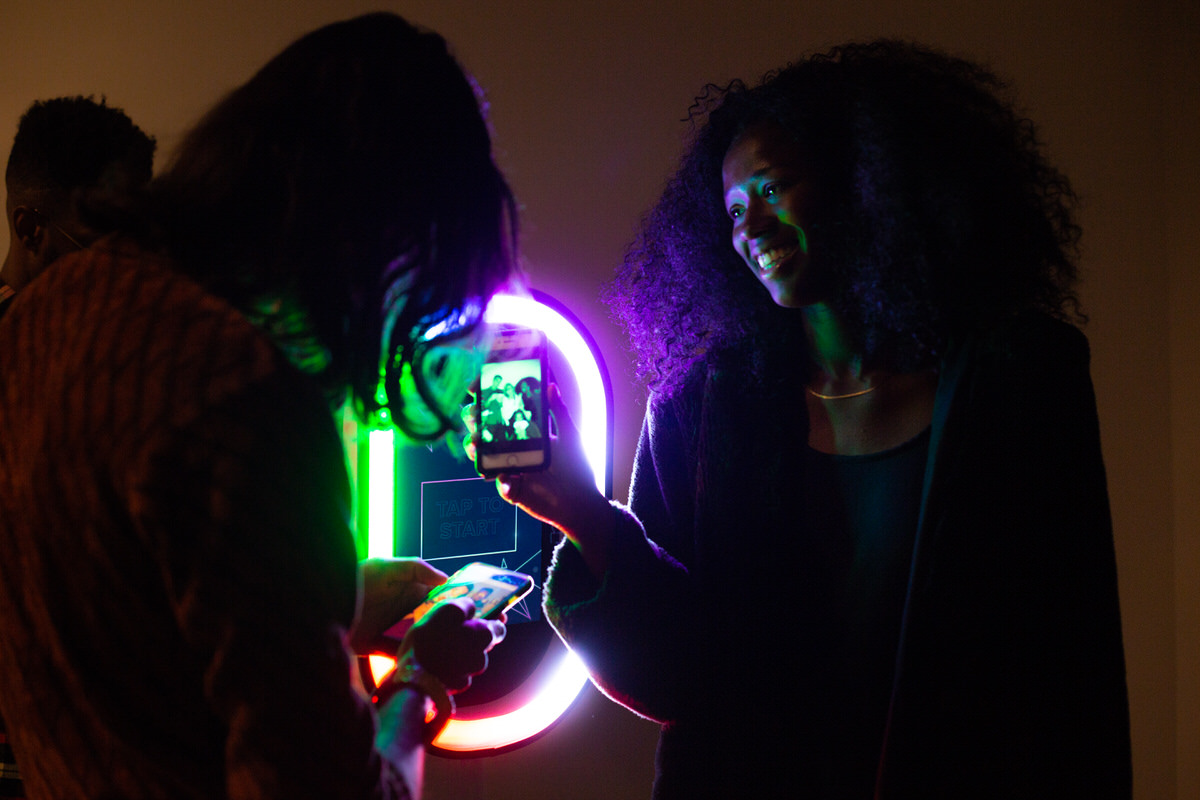 We are so excited to be able to offer any of clients booking for weddings after June 1st the option for us to bring a Photo Booth to your wedding as a complimentary add on. Imagine if all the selfies people take could be set up in a gallery where you could see them all? How amazingly kick ass would that be? Well, here it is! The booth comes with a ring LED light which is great for helping anyone looking even more awesome than they already look. You also have the option of taking a standard image, making a gif, a boomerang or video. All of these go into a gallery to be shared with you and if you choose, all the wedding guests! It also has a skin smoother (Yes! Please and thank you!), built in filters and links to dropbox so you can print them directly from there. We can provide a backdrop, green screen or simply use the background of your venue or reception for these one of a kind selfies.  It's so lightweight, small and portable that we can virtually set it up anywhere!
We are not current offering printing with the Photo Booth, but may consider it in the future as an add on, since it does require an additional assistant to monitor.
Your guests can take a selfie, boomerang, gif or video and then simply enter in their phone number or email address and it will send it straight to them. Once they have the image, there is a share button to share it directly to social media. It's easy, user friendly and is perfect for any space. Contact us today to get in touch and find out more information about our wedding packages.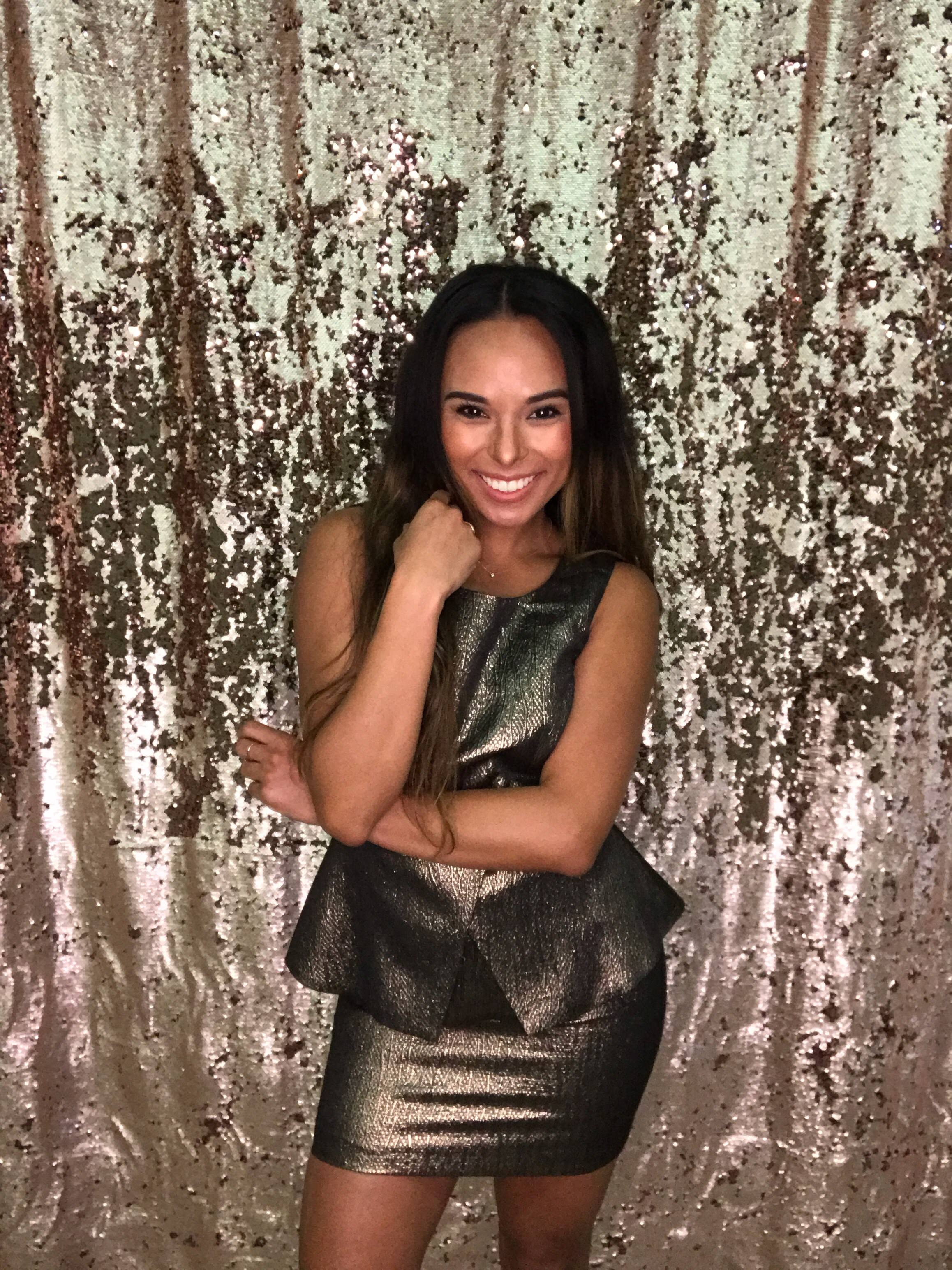 Pricing of Photo Booth for Events
Rent the photo booth to accompany our services during your event!
Event Pricing
---
$100/per coverage hour
Rent the Photo Booth for events to accompany us when we are hired to cover them for you. Includes set up and take down of Photo Booth and backdrop if requested.
---