Welcome to weddings with Love & Story!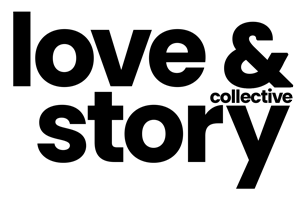 Our Approach to Your Wedding
As business partners and best friends who have worked together for the past 4 years, and we are always striving to push each other creatively and are always there to support one another. With over 20 years of combined experience, there's nothing we can't handle. We try to provide tons of  fun at every moment, we're there to guide you through, and hold your hand, and even cry joyously with you. All the while still crafting amazing heirloom images to share with your friends, family and future generations. It is our belief that our pictures should tell the story of love and evoke all those feelings you felt on one of the most important days of your life. We are so happy that you are here and have chosen to give us the opportunity to speak with you!
We put the highest value on your images and know that they are irreplaceable and priceless. If you choose to go with Love & Story Collective for your wedding day, we will take care of you like family and are honored to be a part of your wedding day.
Packages & Investment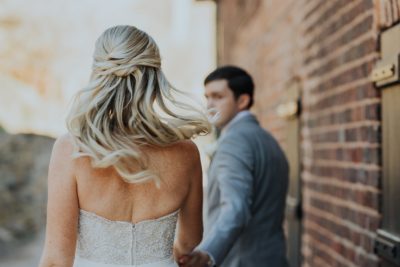 All of our wedding packages associate and above come with a complimentary engagement session and photo wedding album and delivery of the full resolution edited images via an online downloadable gallery and customized USB. Wedding packages start at $3500 for 2 photographers for a full wedding day. But if you need something that's a little less than full coverage, we have 1 photographer packages starting at $2500 or by the hour for $400/hr. Check out all the packages below that we offer. We have you covered from intimate weddings and local elopements to all in with Martine and Vania
Also, if you are having a wedding and do not plan to have someone coordinating your wedding day, we will advise if you are choosing a one photographer wedding package to choose the one with an assistant. This will not only help you but help us coordinate your day and help it run smoothly!
This a condensed list of packages we offer and as always we are more than happy to work with you on any special situations or customize a package for you!
Darling Packages
This package may be a good fit if you are looking for more non traditional coverage and only need a few hours. 1 Photographer $400/Hour A max of 4 Hours
Intimate Weddings & Elopements
1 Photographer 
$400/Hour
A max of 4 Hours
Sweetheart Packages
If you don't need all day coverage or are having a wedding on the smaller side, these package might work for you. Packages starting at $2500 for 1 photographer for 7 hours.
1 Photographer Packages - All INCLUDE Engagement Session & Wedding Album
1 Photographer
8 Hours Coverage
$2500
1 Photographer   
Up to 12 Hours Coverage
$3000
Epic Love Packages
If you want a dream wedding gallery with images from the beginning to the end AND coverage multiple perspectives, then you better check this out! Packages starting at $3500 for 2 photographers.
2 Photographer Packages - All include engagement session + wedding album
2 Photographers – Martine & Vania
8 Hours Coverage
$3300
2 Photographers Package 2
Up to 12 Hours Coverage
$4000
I'm having a South Asian Wedding...
If you are having a wedding that requires multiple days of coverage or more than our traditional wedding packages, check out our package options.
South Asian Wedding Packages
2 Photographers Package 1
12 Hours Coverage
Engagement Session
$6000
2 Photographers Package 2
18 Hours Coverage
Engagement Session
$8000
I'm having a destination wedding!
Are you traveling for your wedding or want to have a destination elopement, this is for you!
Destination Weddings & Elopments
2 Photographers All In Elopement Package
Assistance with finding wedding location
Assistance with determining timing and schedule
Assistance with marriage license & any local regulations
Some travel fees to certain locations may apply.
2 Hours/$2400
6 Hours/$5000
8 Hours/$6000
I'm having an event...
Events are charged by the hour. This is not to be used for weddings since weddings require a different service from us.
Event Packages
1 Photographer 
$200/hour
Delivery of the full resolutions images via an online gallery
Photo Booth Rental
$100/hour
I just need an engagement session...
If you have already booked a wedding photographer or maybe your wedding is taking place out of state, we are happy to offer an engagement session.
Engagement Session Only
Engagement Session 
Up to 2 hours of on location
Up to 2 outfit changes
$400
Mini Engagement Session 
30 Minutes on location
$250
Highly recommend!

Highly recommend Martine & Vania as an engagement and wedding day photographers! Their work is absolutely beautiful and they went out of their way on our wedding day to make sure we got some creative shots in addition to the ones we planned for. Our engagement and wedding photos are awesome and we are so glad we chose them to do the job!
Where do I even begin. They are rockstars. Their prices can't be beat and the quality they offer for the price you pay is top notch. The photos look so professional and they are quick to get you back your previews for any shoot. Martine shot my husbands and I engagement photos and wedding photos. She wrangled our dog during the engagement photos and still got some stunning pictures and she wrangled a tight wedding photo timeline and executed it lovely. We are blown away and oh so happy with our wedding photos. I've been in weddings where the photographer was all over the place and the bridal party was helping reminder them of shots needed- not here not my wedding, they had a list and hit every mark. Martine and Vania helped make my wedding day smooth, fun, and enjoyable. Hire them, you won't regret it!
Martine is the photographer that you need! I didn't cry walking down the aisle, but I sobbed as soon as I saw the pictures Martine took. I didn't want anything cheesy, just classic timeless pictures and boy did she deliver. She was also a gem to work with. She also got so many pictures to us quickly which was amazing. She goes above and beyond.
I cannot say enough great things about Martine and her team! Communication was excellent throughout the entire process. All of our pictures turned out absolutely wonderful, both engagement session and wedding portraits. She really took her time to capture our personalities through our pictures, and we could not be happier with every single detail! If I could give more than 5 stars I would in a heartbeat!
Martine was absolutely fantastic start to finish. She is so kind and chill and her photos are breathtaking! I am obsessed with them forever.
We're here for any type of wedding.
Whether you are having a destination wedding on top of the Rockies in Colorado, a beautiful South Asian wedding, a wedding at the Four Seasons in downtown Atlanta or a country chic wedding at White Oaks Barn in Dahlonega, we have experience in all types of venues, with every lighting imaginable and in every single uncomfortable, chaotic, and crazy situation. We have over 30 years of combined experience and we will handle anything you can through at with grace and some humor.
Love & Story Collective takes pride in our customer service. We bustle dresses, fix hair and makeup, give rides to and from venues, and oh yeah, we take awesome pictures. We take the best care of our couples because you are all our VIPs . We stay in contact with you through out the whole process and welcome random inspired texts at midnight, because we are totally invested in you and your wedding.